Opening Hours:
Open Tuesday – Friday  11.00am – 2.30pm
Catering for every event
0141 428 4620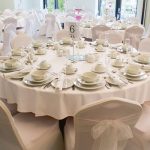 We offer quality Buffets or Meals for your event at competitive prices.
Birthdays up to 12 years and over 25's

Funeral Teas

Weddings

Corporate Events

Celebratory Parties
Packages available or we can tailor our menu to meet your requirements
Please advise us of any food Allergies. If you prefer room hire only for your event please contact the Community Centre for rates.